9 tags
7 tags
5 tags
I need a bit of encouragement to get back on...
I did so well last summer through about march. I have just really fallen in terms of holding myself accountable for tracking my workouts and diet.  Heading to the gym now to get myself back to the starting line. This is a LIFESTYLE . I need constant reminders of this since it isn't totally ingrained just yet. sorry for being a disappointment, guys. CW: 165 let's do this. 
6 tags
intake 4/7
Breakfast 1 cup rice chex cereal with 2 percent milk 1/2 cup cantaloupe  1 egg over easy Lunch: starkist lemon pepper tuna fiber one 90 calorie bar. (i know, i was busy and ate what i could) Dinner:  safron rice romaine lettuce celery sticks (probably like 7 with hot sauce!)  black olives/kidney beans (1/4 cup total) Breyer's coffee ice cream (1/2 cup) i needed that big dinner;...
8 tags
gluten-free month starts tomorrow!
a good friend of mine here at college recently got diagnosed with celiacs disease (gluten intolerance). to show my support (and generally try it out for the health benefits) i'm going to do: a gluten-free month! i will be tracking my experiences and obstacles as they come. i'm hoping that the change will leave me feeling different and refreshed!
13 tags
8 tags
11 tags
I've been really STRESSED:
i'm trying to combat a little: weight gain. i've gained like 5 lbs since i've been back, but i've revamped my workout routine and diet! (more on that soon!) acne. gross stress indicator (currently on the repair) BEING SICK! i've had a terrible, terrible cold/ear-infection/throat-infection combo for about 3 weeks now. that's really taken a toll on me. ...
7 tags
Brazilian Butt Workout
For anyone that is interested: We all want a nice butt to make our skinny jeans look good.  Try out this butt workout to tighten, tone and lift your butt! 20 Squats 20 Plie Squats 20 Donkey Kicks per side 20 Fire Hydrants per side 20 Circling Donkey Kick per side 30 Alternating Split Jumps 30 Alternating Sliders 30 Hips Lifts 20 Lunges Kicks per side Do this 3x...
3 tags
intake: 12/21
#doomsday lol.  Breakfast: (295) 3/4 cup fiber one raisin bran (180 cal)  1/2 cup milk (1%) (55 cal) 1 medium tangerine (50 cal)  1 cup coffee (5 cal) 1 cup green tea (5 cal) Snack: (90) yoplait light (i know, i'm working on grocery shopping soon for real food) (90 cal) Lunch: (240) 1 slice whole grain toast (100 cal) 1 egg scrambled (100 cal) 1 medium sliced red bell pepper (40...
8 tags
back home and ready to get back on track!
I'm so excited for these next three weeks! It will give me a chance to not only detox from the stress of school, but also cleanse myself of those cafeteria meals that have been bogging me down. Though I try my hardest to eat healthfully, the processed, mass meals aren't home cooking. here are my goals for winter break:  meal planning/cooking (try new recipes and different protein...
6 tags
FINALS:
aka stress and irregular eating. This has been consistent for about three weeks now. Because of the irregular eating, i've been fluctuating and am currently at 156 pounds :(  up from before, but not by an irreparable amount. As soon as i return home will be a time to detox, refocus on healthy habits (hooray for cooking real food!), and really plan out how i want to shape these habits as i...
5 tags
intake: 11/15
CW: 157 Breakfast: chocolate muffin (i know, i know..)  Coffee (with half and half) Orange- medium Lunch: Stir fry: (veggie overload, mmm. no rice) white asparagus garbanzo beans kidney beans cauliflower green asparagus corn green peppers 7 tater tots (couldn't resist) 2 glasses of water
6 tags
11 tags
8 tags
9 tags
9 tags
6 tags
intake 11/9 (finally back post-Sandy)
CW: 156 Breakfast: 2 eggs over-medium with peppers and tomatos 1 slice wheat toast (plain) 1 medium orange  coffee (black) 2 cups water Lunch:
6 tags
update: I'M BACKKK
hi all you beautiful people out there! I have a major, major update!  I've lost 8 pounds since being at school (about 6 weeks)  I've also lost a pant size since then (currently a size 8, down from a size 12) at 152 lbs, that's 26 LBS DOWN! (really, i'm so proud of my progress!)  I want to shift the focus of my blog to how I stay healthy at school! Healthy cafeteria...
5 tags
I'M OFFICIALLY 22 POUNDS DOWN!
sorry, it's been one hell of a summer, but i've been working my butt off, i promise(: currently 158
Anonymous asked: Hey! I've been on a fitness kick for the past 2ish months and lost around 15lbs (woohoo!) However, I'm kind of stuck now weight-wise and still have around 20lbs to lose before reaching my target weight. Is there anything you could recommend??
Anonymous asked: how did you start your new lifestyle? i am 18 and not feeling very happy with my body or the way that i eat. any suggestions? does having a blog like this help with following the lifestyle?
5 tags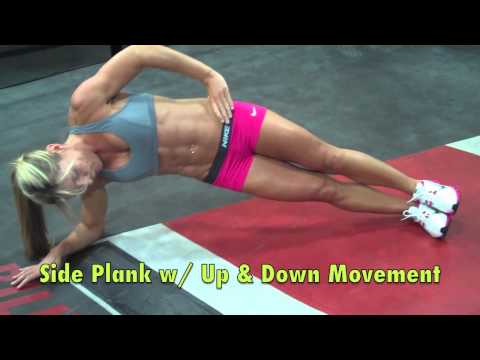 3 tags
walking.
annoyed that i made so much running progress and now i can't run because of surgery healing. BUT, i am going to get back up and work up to it. going on a walk for a couple miles! 
10 tags
7 tags
10 tags
9 tags
4 tags
4 tags
7 tags
5 tags
post-op update:
because of the state of my post-op wound, i haven't been able to workout hard, like at all. I just got the "okay" to start taking light walks, nothing too vigorous. and i'm going to get back onto my planking/arms (still can't lie back, therefore no traditional abs just yet.) overall i've been really frustrated. and i know that i need this time to recover...
4 tags
6 tags
11 tags
getting my stitches out today!
which meannnnssss: BACK TO WORKING OUT! i've seriously had so much pent up energy that i NEED to expend. who would've thought. also, my weight finally evened out from the meds.  that was not a fun time, but i'm back to normal (2 pounds to go till i hit one of my GWs! i'm still going for a solid 150 before college, 135 ultimate.)  can you tell by the amount of caps that...
6 tags
5 tags
pissed.
so i haven't been able to work out in about a week because of surgery (got a cyst removed), and the prescription cocktail they have me on is making me so dehydrated! no matter how much water i drink, i seem to be retaining it all! the scale says i went up 3 pounds in two days! ugh.  i know that this'll be figured out once i'm off the pills, but i'm just a little miffed....
11 tags
I am 3 lbs away from seeing the 150s on my scale.
I know it's just a number, but obviously running and clean eating is getting me some real results. Absolutely ecstatic! Going to start implementing more weight training again to carve out more muscle!
6 tags
6 tags
4 tags
guys, i graduated today.
non-fitspo related, but definitely a milestone in my life. 
7 tags
7 tags
PRE WORKOUT MOTIVATION →
"we are powerful beyond measure." so be not afraid. <3 go listen to this now. 
9 tags
WILLPOWER:
a note on will power: Tomorrow is my long-awaited graduation. So like many people we have family over, and the grill's all ablaze. Instead of saying yes to potatoes and steak with sauce and toppings, I chose grilled veggies (2 servings) and maybe 2 oz (at most) of the steak (really marinated, heavy in calories for even a tiny bit).  This is how I know that I've definitely made...
8 tags
5 tags
7 tags
7 tags
5 tags